See what we can do for you
OUR SERVICES
See what we have been doing
OUR WORK
Creative yet affordable websites
START UP WEBSITES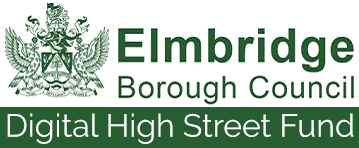 DO YOU WANT A NEW E-COMMERCE WEBSITE?
ITS ABOUT MAKING IDEAS HAPPEN
The digital environment has not only become
just part of your business but a core part of
your success path. Just having a website,
back office systems as well as well as an online
marketing presence, doesn't mean you are
being effective. In fact, the majority of
business owners when asked, don't know
what they are getting for their spend.
Social Media
Social media advertising is used as a tool for companies "to find you" and is a very powerful tool especially in local markets.
Google
Search Engine advertising is used as a tool for users "to find your product or service". A very targeted campaign local or national can be set up and active in hours.
AssetQ
We found Cumulus Digital to be very helpful and efficient in handling our web site build and deployment. We relied on their experience to navigate us through the migration of our web site requirements and will continue to use Cumulus Digital for new requirements on an ongoing basis.
TTS Surfacing Ltd
We started working with Cumulus Digital back in 2016 when we decided we need a new more upto date website. During the design stage, they recommended a complete brand styling change of which we agreed to and have never looked back.
Balls To Africa
Chris Wingrove - Owner
I used Cumulus Digital after a personal recommendation, they helped pull together the website for our charity, Balls to Africa. We needed to build and launch the website in short time in order to make a key date for the charity. We worked daily and closely with Ed Laycock, he was fantastic, and not only took on board our scope but contributed many ideas. Great service and recommend highly.
Jeremy Hobbs
Andrew Hobbs - Owner
For some time we had been looking to update our website so we could sell online and when we were made aware of the Elmbridge Business Grant we contacted a handful of companies to help us and found that Cumulus Digital were able to build exactly what we required and to budget. Highly recommend their work and expertise.
MacDonald Fencing & Sons
Neil MacDonald - Managing Director
We were recommended to Cumulus Digital by another local business in Cobham. Cumulus Digital, understood where we were as a business and quickly set to it to revamp all our branding, literature and of course website. Best decision we made !